Swiper Studio v9 Update
Today we are pleased to release a new update to Swiper Studio with new features.
Hash Navigation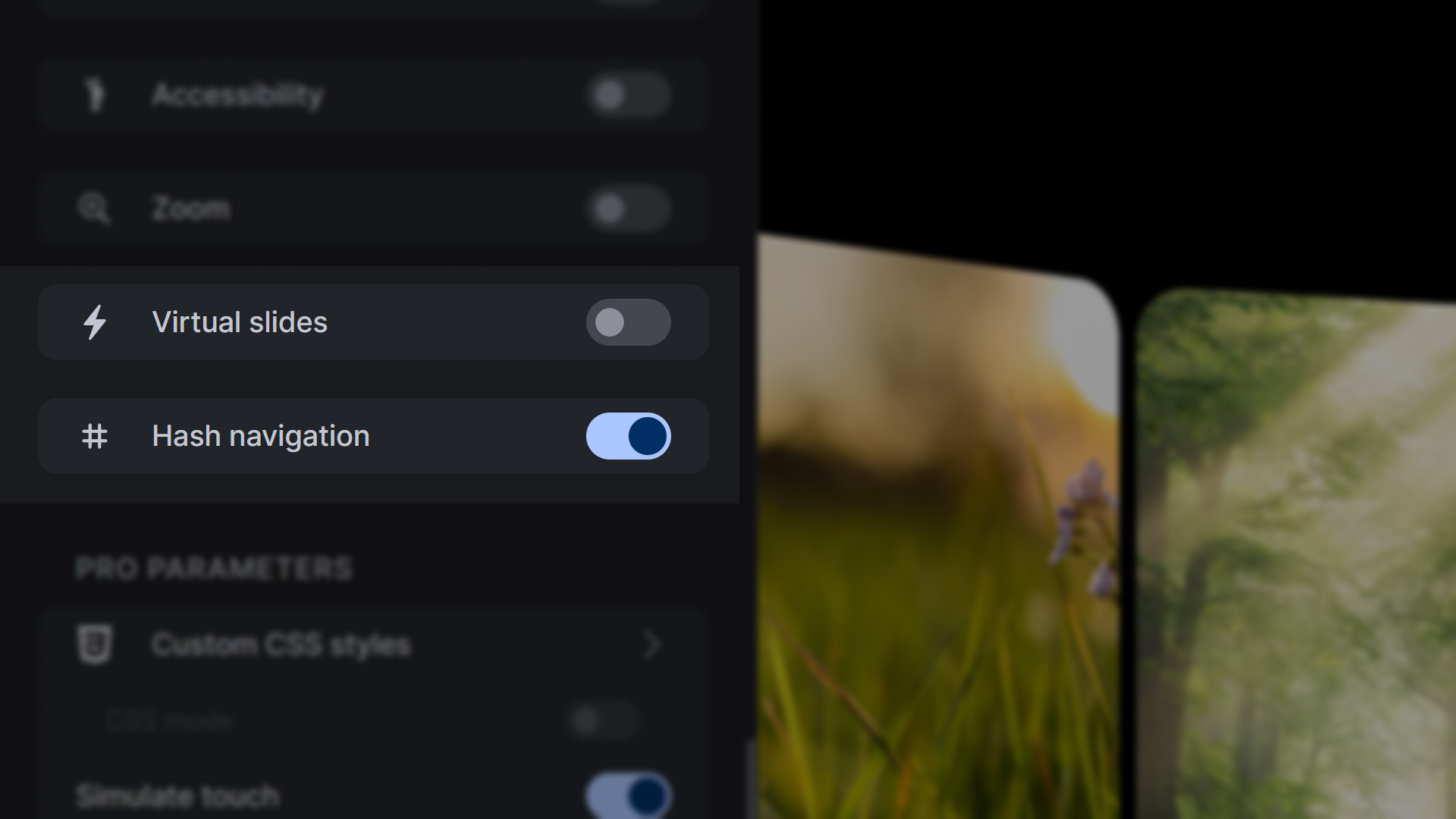 New Hash Navigation Swiper's module is now available in Swiper Studio. Hash Navigation is intended to have a link to specific slide that allows to load page with specific slide opened, and also changes browser URL when navigating through slides by adding hash to the current website address: /#slide-1, /#slide-2, etc.
Modural CDN Scripts
In the last big updated we have introduced Publish To CDN feature. But Swiper script published to CDN included whole Swiper bundle script (with all the modules).
From now it uses modular version and imports only styles and scripts for modules actually used in the project (e.g. only Navigation, Pagination, etc.).
To get the updated assets published to CDN you need to re-publish the project (Update buttton in export modal)
Desktop Apps
There are new versions of desktop apps releases as well. Make sure to re-download them to get the latest features.